Message Key Rings
Pewter Key Ring/Celtic Cross With Prayer (7488)
Pewter Key Ring/Guardian Angel (75/153)
Pewter Key Ring/Guardian Angel (75/78)
Pewter Key Ring/Don't Text & Drive (75100)
Pewter Key Ring/Guardian Angel (76/159)
Pewter Key Ring/Serenity (76/160)
Pewter Key Ring/Irish Blessing (76/164)
Pewter Key Ring/Footprints (76/165)
Pewter Key Ring/God Protect Us (76/166)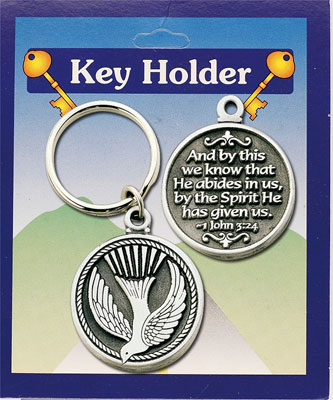 Pewter Key Ring/Holy Spirit (76/167)
Pewter Key Ring/Saint Christopher (76/180)
Pewter Key Ring/Saint Patrick (76/182)
Back to top
Car gifts and other accessories are an integral part of any gift store's product range. They add a personal touch to your customer's vehicles and our devotional gifts make them even more significant.
Our car gifts range from car plaques (sun visor clips and crucifixes), keyrings, leaflets, magnets and even single decade rosary bracelets. All come in a variety of colours, sizes and styles perfect for any occasion.
With our range of over a thousand different car gifts to choose from we know you'll find something your customers will appreciate.
If you have any questions or queries about any of our car gifts please do not hesitate to get in touch via phone or email. We are always happy to help. Alternatively, you can check out our frequently asked questions below.
Question: What car plaques do you supply?
Answer: Our car plaque range is quite vast and diverse. This range includes car visor clips which can be clipped onto the edge of a sun visor showing a religious figure, symbol or saint when the visor is dropped down. They are available in a wide range of styles and sizes.
This range also includes small circular plaques that look similar to a coin or large button. They can also be attached to the sun visor or fixed onto the dashboard via a magnet or self-adhesive sticker. They also include similar religious imagery but they also include coloured resin pictures too.
Finally, we also provide a small standing crucifix which is usually fixed in the centre of the car dashboard. All plaques are available in a variety of styles, materials, shapes and sizes.
Question: Can you supply a large selection of keyrings?
Answer: Yes, we have over a hundred religious keyring items to choose from and while they all fit within the standard size of a keyring or key chain, we can supply a wide variety of styles and different designs.
Question: What types of keyrings do you stock?
Answer: We have laser cut wooden keyrings with an arched picture frame design holding a religious image. We also stock metal keyrings that come with circular, square or rectangle frames holding either a colour or embossed religious image. Some of these items also come with an inspirational message on the reverse or a second religious picture.
All items can be purchased on their own or with a prayer card or leaflet.
Finally, we have slightly bulkier metal keyrings with designs of fully fledged crosses, angels or rosary rings.
Question: What materials are your keyrings made from?
Answer: Our keyrings are made using wood and metal. Our wooden keyrings include laser cut and olive wood variations. Our metal keyrings include pewter and gold finish variations.
Question: Do any of your car gifts include the motorist prayer?
Answer: Yes, we have a small but popular selection of these gifts available as car visor clips, keyrings, prayer leaflets and prayer cards.
Question: How can we use your car magnets in cars?
Answer: All of our car magnets or magnet plaque products can be fixed using the magnet placed onto a metal surface or fixed using the self adhesive sticker provided.
Question: Do you supply car rosary gifts?
Answer: Yes, we have a wide selection of car rosaries and bracelets which can safely hang within the car. All are available in a variety of different colours and designs. We also supply metal rosary rings that come attached to a key chain.
Question: Do any of your car gifts include angels?
Answer: Yes, all car gifts will have some form of variation that includes an angel or guardian angel. In some cases this may be a small picture of an angel within a magnet with a small prayer or it can be a fully fledged angel plaque design as part of a visor clip.

Added to cart