Beeswax Candles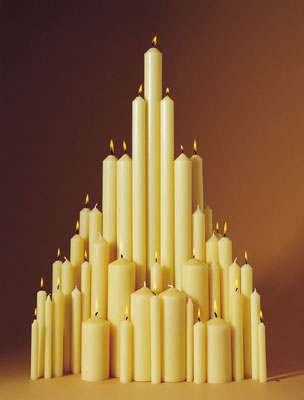 Beeswax/9 inchx1/2 inch (Pack of 56) (88001B)
Beeswax/12 inchx1/2 inch (Pack 56) (88001C)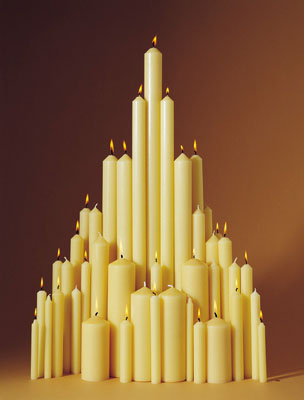 Beeswax/6 inch x 3/4 inch (Pack 25) (88002A)
Beeswax/9 inch x 3/4 inch (Pack 25) (88002B)
Beeswax/12 inch x 3/4 inch (Pack 25) (88002C)
Beeswax/15 inchx3/4 inch (Pack 24) (88002D)
Beeswax/18 inch x 3/4 inch (Pack 24) (88002E)
Beeswax/6 inch x 7/8 inch (Pack 25) (88003A)
Beeswax 12 inch x 7/8 inch (Pack 25) (88003C)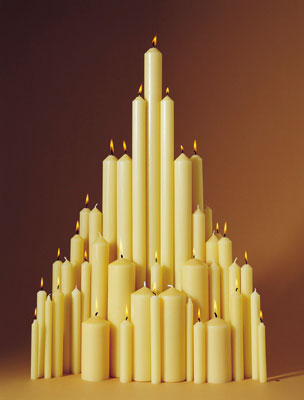 Beeswax/15 inchx 7/8 inch (Pack 24) (88003D)
Beeswax/18 inch x 7/8 inch (Pack 24) (88003E)
Beeswax/24 inchx7/8 inch (Pack 12) (88003F)
Back to top
Our candle range is unmatched and available to any store, church, repository or presbytery all across the UK & Ireland.
Our range of candles include wax, LED, scented and many seasonal variations (Christmas, Baptismal/Christening, Easter, Mothers Day etc).
All are supplied in many different sizes, shapes and holders (jar, tin, tealight, tapered, pillar etc) allowing your store to provide a diverse candle selection all year round.

Our church candles are suitable for use at the altar (paschal candles, sanctuary candles, pillar candles and beeswax candles) or by worshippers (votive candles or shrine candles) during religious events.
We also provide larger votive candle stands in standard and electric forms as well.